IT Outsourcing
We understand that every business needs professional and reliable IT support and manage their services. Here're are some of the software applications we'll offer to automate your business processes to save time, and increase productivity.
Software for Productivity
Feng Office
is a Collaboration Platform that enables you to manage your projects and business services, collaborate with your team and your customers, organize and share documents and files
Mantis Bug Tracker
Web-based bugtracking system. It is written in the PHP scripting language and works with MySQL, MS SQL, and PostgreSQL databases and a webserver. MantisBT can be installed on Windows, Linux, Mac OS, OS/2, and others. Almost any web browser should be able to function as a client.
todoyu
is the web-based way to get your tasks done. todoyu is all about bringing your team and clients together to work jointly on projects.
todoyu is as simple as needed and focused on the most important: Enable your team to work as efficient as possible. Focus your work on your projects and let todoyu do the rest for your in one tool: time tracking, reporting, organizing, approving, controlling, discussing, billing and much more..
phpCollab
is an open source internet-enabled system for use in projects that require collaboration over the internet. Those organizations, such as consulting firms, that rely on a division between firm-side and client-side information will benefit most from use of phpCollab
Snipe-IT
is a FOSS project for asset management in IT Operations. Knowing who has which laptop, when it was purchased in order to depreciate it correctly, handling software licenses, etc.
Traq
is a PHP powered project manager, capable of tracking issues for multiple projects and multiple milestones, there is also a project timeline which displays events about tickets milestones and more
Manage Your Team
MyT (Manage Your Team) is an extremely powerful project management tool, and it's easy to use for both administrators and end-users with a really intuitive structure.
It's a free open source task management and project management system, based on Yii Framework, easy to use and with a great perspective of growth for the future. You can create one or more Projects and manage several types of Tasks for each one. You can also create and manage Timesheet hours.
Myt can send email notifications based on some events, such as Task assignments and Project associations. All features are configurable from the Administration Panel.
Software for Human Resources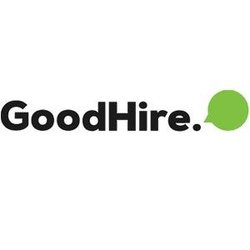 Goodhire
This application helps your company screen employees as part of the hiring process by providing criminal background checks, skill assessments, credit checks, identity verification and even education and degree verification – all directly from your smartphone. Goodhire makes it easy to ensure that your prospective hire is the real deal before you offer them employment.
GoCo
is an all-in-one human resources platform that combines multiple functionalities to help streamline HR processes and reduce the amount of paperwork that crosses your desk. With GoCo, you'll benefit from features like employee on-boarding and off-boarding, document management, time-tracking, and compliance and benefits management. You can also integrate GoCo with your payroll and accounting systems for even more automation.
Sentrifugo
is a Free and Powerful new-age Human Resource Management System that can be easily configured to adapt to your organizational processes.
IceHrm
is a Human resource management system for small and medium sized organizations. It covers all the basic HRM needs of a company such as leave management, time management and handling employee information.
Software For File Management
ownCloud
gives you freedom and control over your own data. A personal cloud which runs on your own server. ownCloud allows you to access your data wherever you are, when you need it.
ProjectSend
(previously cFTP) is a clients-oriented file uploading utility. Clients are created and assigned a username and a password. Then you can upload as much files as you want under each account, with the ability to add a title and description to each one. ProjectSend provides easy and secure multi-file uploading and unlimited file size on ANY server! Even on common hostings shared accounts. When the client logs in, he will see a web page that contains your company logo, and a sortable list of every file uploaded under his name, with description, time, date, etc.
Pydio
formerly known as AjaXplorer. Pydio: Put Your Data In Orbit! allows you to instantly turn any server into a powerful file sharing platform : install once and access your files from anywhere. Organize, preview and share them, easily and securely.
Software for Your Customer Support
Hesk
is Free PHP Help Desk Software that runs with a MySQL database. It allows you to setup a web based ticket support system (helpdesk) for your website. Once the Help Desk Software is installed your customers will be able to submit support tickets and staff will have an easy-to-use web interface to manage customer support requests.
Live helper chat
is Free & Flexible & Open source – Live Support chat for your website. Web and desktop clients. XMPP notifications, GTalk, Jabber, OpenFire, Chrome extension, Node.js support, MySQL, PostgreSQL.
Software For Communications
Slack
is the ultimate instant messaging platform for small businesses and start-up companies. Create a channel, invite team members, organize them by department or use direct messaging to communicate individually with your team members. Slack also supports file sharing, integration with Google Docs, numerous other apps, and of course, Emojis.
Skype
is a favorite tool in the world of business. The world's most popular video-conferencing platform allows you to get up to 25 people on the same conference call, share your screen for presentations, transfer files, and more.
HootSuite
This app allows small businesses to schedule social media posts on popular platforms like Facebook, Instagram and more. With HootSuite, you can listen to social media and get involved in emerging conversations in your niche, helping to grow your followers and position you as an authority. HootSuite saves you time by letting you schedule posts in advance, so you're not constantly having to push your brand on social media.